The FoodTalk Show announces new investment partnership with food communications entrepreneur AJ Sharp, who will be co-hosting the show from May
Hit radio programme The FoodTalk Show has today announced it has received investment from new partner AJ Sharp, food communications entrepreneur, food judge and writer. From May, AJ will be co-presenting alongside the show's founder and host, award-winning entrepreneur, author, and broadcaster, Susie Warran-Smith CBE (formerly Sue Nelson). AJ will also join current co-presenter, drinks expert Jane Peyton, the UK's first accredited Pommelier (cider sommelier) and founder of the School of Booze.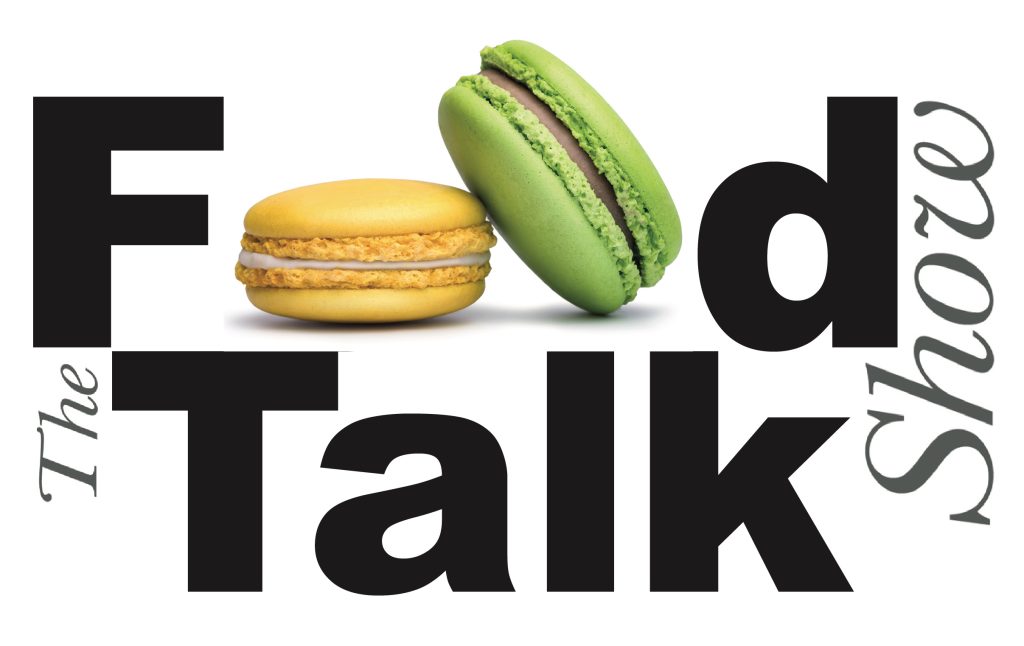 The partnership came about after Susie Warren-Smith CBE first invited AJ Sharp to be a guest on the show as an Industry Partner of Produced in Kent, in February 2022. It was a real success and AJ was asked back to be featured on the show again in April to talk about being a judge for Great Taste Awards. There was a natural synergy.
AJ Sharp has worked in the food industry for 26 years, starting in hospitality and has since founded several food media businesses including Taste Kent Magazine and food branding agency Sharpen your Brand, but is best known as the Founder of food communications agency, Sharp Relations. The award-winning agency has mentored, supported, and nurtured the growth plans for hundreds of small food & drinks businesses over the past 12 years. AJ is also a member of the Guild of Food Writers and a regular guest on the radio and podcasts discussing a wide range of food and business subjects.
Susie Warran-Smith comments on AJ joining the show: "It felt like a natural partnership. I am looking forward to working with AJ, she really knows good food and is an expert in small food businesses. We share a genuine passion for supporting the small food and drinks businesses, and after the bashing they've had following the pandemic and its after-effects, we've got a lot of good people and good work we want to highlight. Along with Jane Peyton, who is an expert on all thinks drink related, AJ's complementary expertise will really broaden our knowledge spectrum. I think we're going to make a great team."
AJ Sharp, the Food Talk Show's new co-presenter comments: "I can't wait to get started as Susie's co-host on the Food Talk Show. Susie's knowledge and experience is absolutely vast, she is one of the genuine legends of the food industry, championing small F&B businesses for so long, (it's why she got her CBE in January!). The FoodTalk Show has been going for six years now and it's so well regarded, the recent listenership figures came back at an estimated 184,000! We've got some exciting plans for its future!"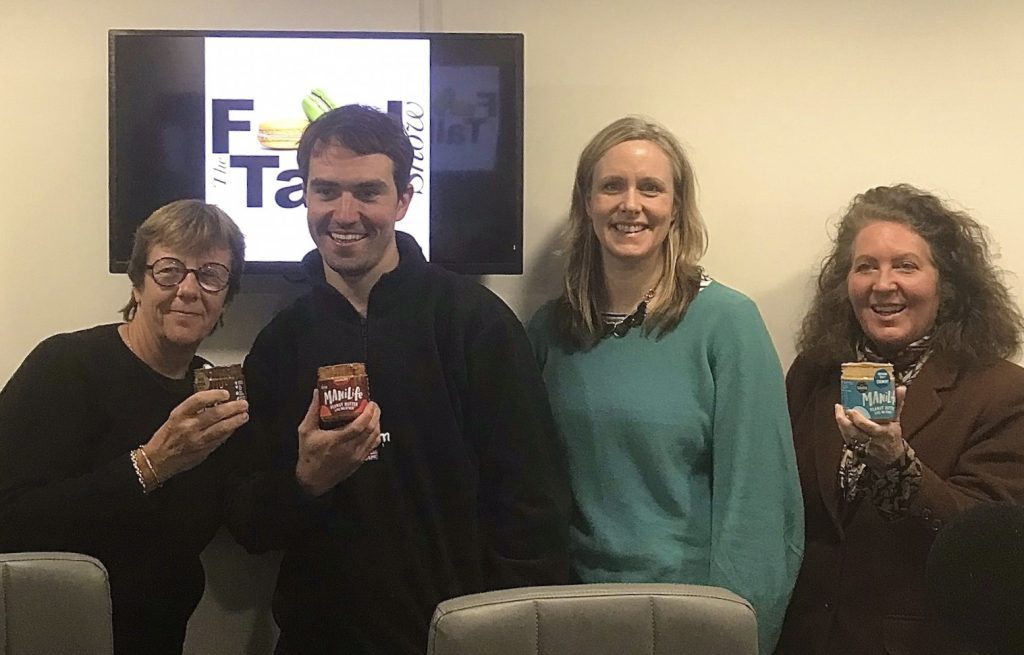 Susie Warran-Smith has a wealth of experience in broadcasting, particularly on food and farming. She regularly appears on national radio and television news channels including Radio 4's Today programme, BBC Breakfast, Channel 4 News, News at Ten, CNN, Sky News, Radio 5 Live, The Culture Show, Farming Today, and The Food Programme, to name a few. She is a member of the Guild of Food Writers, Chair of Produced in Kent and author of ten books including FoodTech UK and the Fine Food Lover's Guide together with Simon Rimmer, the co-host of Sunday Brunch.
The FoodTalk Show will continue to feature interviews with founders of household names and local food brands, discussing topics relating to the food and drink industry and sharing exciting new delicious discoveries. Previous guests have included the founders of Green & Black's, Gousto, Jimmy's Iced Coffee and Cawston Press and regulars from Celebrity MasterChef, Saturday Kitchen and Great British Menu. Each guest sharing their passion for great food and discussing a wide range of relevant industry topics.
AJ Sharp will make her debut appearance as co-host on the episode airing on 16th May. The weekly show can be listened to live every Monday at 5pm via www.foodtalk.co.uk or downloaded via iTunes, Stitcher, Spotify, TuneIN, PlayerFM, PodBean or on the podcast app on your phone by searching 'The Food Talk Radio Show Podcasts'. As of April 2022, there are 184,000 listeners per week via trackable downloads and syndicated radio stations across the UK.
All past episodes are also available on www.foodtalk.co.uk, where you can download any of the hundreds of previous podcasts.