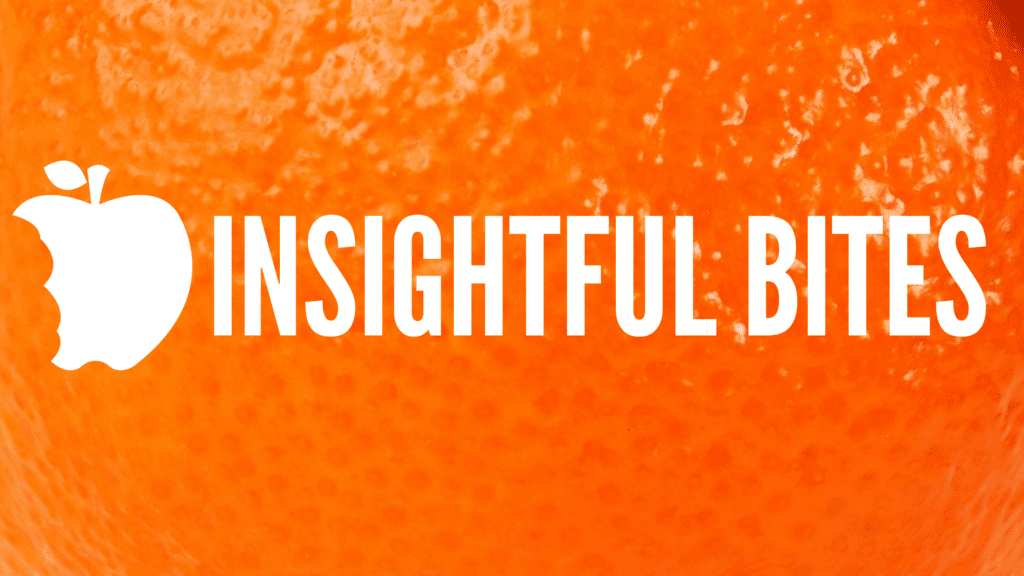 Issue 10 of Insightful Bites is here, to get your teeth into!
Each month, the Sharp Relations team saves you time and research by putting together a round-up of all the latest trends and insights we see from working in the world of food and drink all the time.
We're kicking off 2023 by tucking into our top foodie trend predictions for the next 12 months:
The cost-of-living crisis will continue to drive consumer behaviour:
More eating in and less going out – as we saw during Covid lockdowns, there will be space for super premium eating in occasions, which are cheaper than going out. Consumers will still need and want their treat nights but will just be much more selective about when they spend their disposable income on a big night out. On the flip side, hospitality outlets will have to work harder to get people out. Giving people added value reasons to visit their venues in the form of 'free' entertainment and added value menus – such as set menus, children eat free or other creative offers to tempt consumers.
The prevalence of the air fryer and other cost-saving, energy efficient cooking appliances – food manufacturers must see this an opportunity to make life easier for customers by adding air fryer cooking instructions to packs.
Shoppers voting with their wallets – the winning retailers will be those that can offer value adds. With the discounters already in pole position when it comes to securing budget conscious consumers, the premium retailers will need to get creative to drive footfall and show their customers they care. Waitrose recently re-introduced their free coffee for loyalty card holders. Asda have re-launched their brilliant all kids eat for £1 in their café offer until the end of the year and it won't be the last time, we'll see it. Independent retailers can also get creative and tailor their offer accordingly.
Frozen foods become the go-to – shoppers will increasingly turn to the frozen category as they seek to avoid food waste, while still opting for healthy, nutritious-rich, fast frozen wholefoods. Companies like Field Fayre are tipped to do well over the next year.
The continuing evolution of the plant-based category:
The rationalisation of plant-based – it's been an exciting time for plant-based in the last few years with an explosion of new challenger brands in meat-free, dairy-free and fish and egg alternatives. The prediction for the coming twelve months is a slowing down of the meat free and dairy free categories as we see these categories begin to rationalise in the supermarkets. The winners will be those who are gaining a steady flow of repeat customers because they deliver on taste, add value in some way, whether that be nutritional such as high protein or occasion-based, and are a genuinely tasty treat night in option – or demonstrate a real USP. It's time for the me-too products to fall off the shelf.
Plant based ingredients will become more mainstream – we'll see manufacturers swapping out animal products for plant-powered alternatives that bring taste, nutrition, and sustainability benefits. This could just be in the form of a partial swap as plant-based ingredients work alongside animal products to take the strain. The number of consumersswapping out meat and dairy for plant-based alternatives will continue to rise as everyone looks to flex their diets and do their bit for the planet.
New plant-based ingredients to watch out for:
Kelp – seaweed as a sustainable superfood as a popular snack and ingredient in plant-based fish alternatives and fish sauces. Seabloom Food leading the way here.
Plant based pasta – pasta made from carrots, courgettes, green bananas
Lemna from Plantible is a new kind of plant-based protein – it's the most protein efficient crop and has a superfast growth rate. It's also grown in aqua farms that recycle 95% of the water.
Dates (the fruity kind) – Delish reports that they are having a comeback with a popular Tik Tok recipe for chocolate-covered dates proving that dates are not just for Christmas!
New product and flavour development:
We'll see the introduction of ingredients and cuisines from an ever-expanding array of different cultures. African cooking will be hot in 2023. Look out for Sierra Leonean cook Maria Bradford's new cookbook out next summer.
Healthier options – with HFSS regulations in play, new products will naturally become lower in fat, sugar and salt as the government strives to tackle the nation's obesity. It will be interesting to see which products take up that space at the front of the store and near the queuing area.
Frozen snacks are on the up, with the explosive growth of Little Moons over lockdown, there are more frozen based snack products excited to hit the market in early 2023. Watch out for Pukpip's delicious new frozen bananas dipped in chocolate launching soon.
All the latest team news from Sharp HQ here.
January is usually a very busy time as everyone is looking to plan for the year ahead, so if you'd like a Communications Audit, PR Strategy or Market Insight report. Book a call with one of our team today.
Wishing you a very Happy New Year!