And that's a wrap… for 2021 that is….
As we gathered in the office for our Christmas jumper day earlier this month, I was thinking about what a great year it's been and how incredibly proud and grateful I am of the team and this wonderful company we've built together. I'm grateful that we have been able to help so many small businesses and see them take steps towards their own goals and dreams.
2021 has been a BIG growth year for Sharp Relations….
This year, we've:
🚀 Doubled in size and gone from a team of five to a team of ten in the space of nine months with Clare, Anna, Isabella, Phoebe and Gemma joining AJ, Martin, Amy, Claire, and Jo this year.
🥂 Worked with 38 incredible brands over the last 12 months to help them build the brand they've always dreamed of creating.
💌 We've generated thousands of pieces of media and social coverage for our clients.
🏆 Won awards – Creative & Digital Award 2021 and Small Business of the Year Award 2021 in the Business Awards Kent, at Ashford! We were also recognised as finalists in the Innovation category. AJ was a finalist in the Entrepreneur of the Year category of the Kent Excellence in Business Awards (KIEBA).
🎂 Celebrated our 11th Birthday in November!
🤸‍♀️ Launched our Tik Tok channel! (soooo, down with the kids!)
🌟 Made BIG plans for our new office and creative media hub for 2022…take a fly through the new office here: Video1_000.mp4 – Google Drive! And tell us what you think?!
👍 Defined our Company Values, setting out our Vision, Mission and Manifesto so that they run through the company like the words in a stick of rock.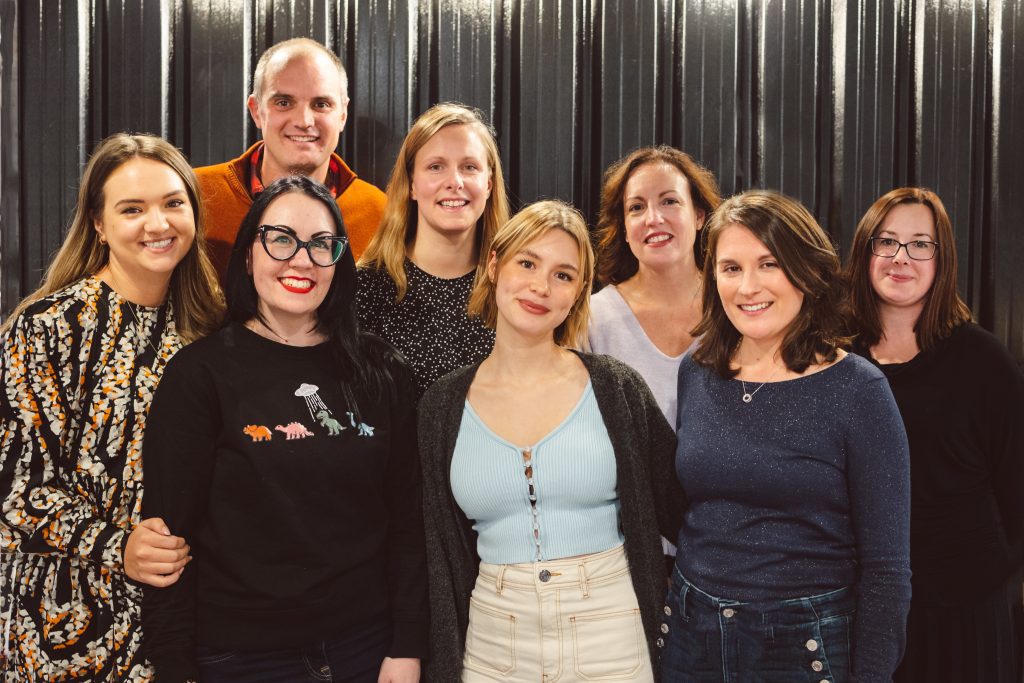 What do you think of our manifesto?
We build great tasting sustainable food and drink brands.
Our results drive incredible growth and awareness for the brands we work with, so it's important that we partner with businesses that align with our core values and are working towards the best, most sustainable practices they can afford, at each stage of their growth.
Strategically motivated, we cultivate and nurture our clients' business in order to help them grow. Because when they succeed, everyone benefits. We respect our clients' time and money, and in return we ask for their trust in our expertise and empowerment to let us do what we do best.
We nourish our own team. We cultivate creative, vibrant and inspirational work environments which both nourish our clients and our team. We are a place where talented creative people can flourish. We ask our team to bring their whole authentic selves to work. We cultivate a flexible empowered culture that respects our people, encourages personal growth and development and nurtures a healthy work-life balance.
We're so excited for 2022!
Can't wait to see you there!
Happy New Year!
AJ x