Can you believe it is June already? Time flies when you are having fun, and we sure are having fun here at Sharp Relations!
Now that the days are becoming sunny and warm again, everything seems even more beautiful than usual; and the past month is no exception, as it has been filled with exciting news! We are celebrating the arrival of a fantastic new member of the team, some fabulous new clients, a couple of very exciting new product launches, some incredibly insightful training sessions plus the ever-increasing popularity of Sharpen Your Brand sessions.
New clients
We're about to start work on a tasty consumer PR campaign for the Toll Bridge Restaurant in Sandwich, which has been completely refurbished.  They hit the ground running in April with a sizzling Korean BBQ dining offer created by former Michelin starred chef Shane Hughes.  Claire and Clare went along to experience it and delivered five-star reviews on their return to the office. 
We have also been chosen to deliver a PR campaign for Blackwoods Cheese Company, who produce incredibly flavourful raw, unpasteurised, cow's milk cheese at their dairy at Commonwork Organic Farm in Kent. The Sharp Relations team will deliver a trade and consumer brand awareness raising campaign to increase distribution, grow sales and raise investment for the business.   
Product launches
This month we have also been busy preparing the launches of some delicious new products. We have been helping Vittles Foods launch the newest addition to their Mondelez branded range of desserts, the mouth-watering Cadbury® Brownie desserts. These will be available in Iceland exclusively, so be sure to check their dessert aisle during your next weekly shop!
We have also started working with leading UK soft fruit growers Hugh Lowe Farms again to prepare this year's supermarket launch of their coveted Mini Berries. We can't wait to see them on the shelves!
As if all that wasn't enough, we have some exciting launch campaigns in the off for an innovative start-up plant-based milk brand, a mouth-watering wine and food pairing specialist and a beer brand with some fabulous stories to tell in the coming weeks, which we're bursting to spill the beans on, so watch this space!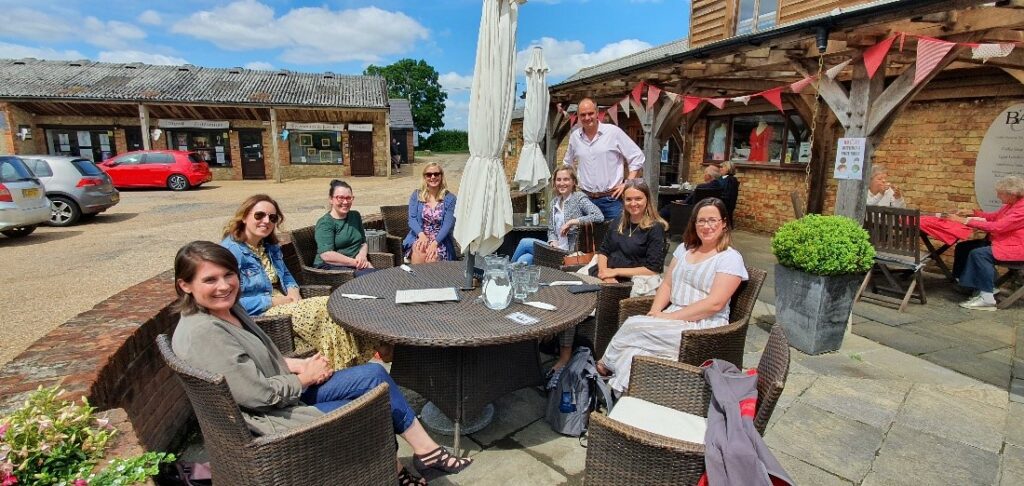 Team news
Following all these new client wins and the agency's rapid expansion, we are very happy to have the brilliant Anna Holmes join our team as Account Manager. Anna brings a wealth of PR experience, firstly stepping into the communications world at retailer head offices including New Look and Havaianas, then continuing her career in PR agencies in London, where she worked on a range of food and drink brands and cosmetic giants including Boots and Johnson & Johnson.
Anna also briefly moved over to the Big Apple to experience journalism at New York Daily News newspaper, before heading off on a gap year to travel the world. As a lover of great food and drink, she is continuously trying to reach the end of the ever-growing list of restaurants she would like to visit, and we are excited to have another foodie join the team!
We have also attended some brilliant training sessions this past month about strategy, values, and empowering beliefs so that we can always be our best for you. In an incredibly insightful and empowering session with coach Helen Campbell, we have reflected on our company values all together, as well as shared the strategies we use to feel grounded when our workloads sometimes start to feel overwhelming. We have come away with a kick of energy and bursting with new ideas, and have shared some more on our Instagram, so be sure to check it out!
Sharpen Your Brand
These one-off sessions are perfect for start-up food and drinks businesses who are looking to grow. We compress 10 hours of PR and communications strategy planning work into just 1 hour, with a tiny price to match. Your bespoke, fully actionable PR and Marketing plan will help you to see clearly and focus on doing the right things and doing them well.
If you want to book as session for just £299, or buy one for a friend, click here.
Or you can find out more by signing up to the Sharpen Your Brand newsletter here.
Join our Newsletter!
To keep up to date with all the news from Sharp Relations, sign up to the newsletter here.
PR Tips
While summer has only officially begun a few days ago and the youngest are eagerly counting down the days until the start of summer break, it is time to start thinking about the end of summer for medium lead glossy consumer magazines. Is your product offering ready, and have you got some autumnal photography lined up? Or maybe you could prepare some delicious autumnal recipes? Make sure you have something lovely ready for when it is time to get back to school!
We know that hearing Wham's "Last Christmas" in July would be unacceptable 😉, but Christmas really is on its way in the PR world! How are your Christmas preparations coming along? Have you started thinking about your Christmas offering, and planning the photography for it? Are you preparing any new product launches that could be ready in time? Long lead glossy consumer magazines have started taking festive content, so make sure you are ready to share it!
We've also had some fantastic chats with a lot of new prospective clients this month, and we're so excited about what's to come! We will be making announcements on Instagram when we can, so – watch this space!
And if you'd like to learn more about how PR can help you grow your business, come and talk to us! We love sharing our experience and expertise with businesses looking for help with PR and brand-building, and we'd be delighted to have a coffee and a chat – especially now that in person meetings are allowed, how lovely and refreshing would that be?! We're ready when you are!
Take care!
Klara x