MERRY CHRISTMAS FROM EVERYONE AT SHARP RELATIONS x
Read on for the December update…..
Ho ho ho! It's Chriiiiistmaaaaas! 🎄🎅
Here at Sharp HQ, it's been a busy few weeks with Christmas coverage galore! In between pitching to the media for last-minute Christmas gift guides and having media and influencer conversations about Veganuary and Try January, we've been tucking into a few mince pies (OGGS® of course!), taste testing beer (alcohol-free Big Drop brews that taste so good you really don't miss the alcohol!) and wearing Christmas jumpers.
A BIG Hello to Try January
Mindful drinking is on the rise in the UK with Gen Z drinking less and people looking to cut down on their alcohol consumption to fit with healthy lifestyle choices. We're working with alcohol-free brewer Big Drop for Try January, to introduce The BIG HELLO Box, containing 8 cans of their most popular beers including their best seller – Paradiso! A seriously tasty shout, if you are looking to try something new and make the swap in 2022.
Veganuary launches on the menu
We're also launching two tasty, blended dairy-free milks from Lilk, available in Ocado from 5th January. The Common Blend is an award-winning blend of oat and rice grains that creates a more milk-like consistency that foams, doesn't split and tastes milky and The Lush Blend, combining oat, coconut, and quinoa grains to create a creamy, whole milk style taste that feels like a treat.
We launched scrambled OGGS®, the incredible new plant-based scrambled egg made from chickpeas, in partnership with Bella Italia with an exciting media event, which had a great turn-out of press and influencers. Book now and check out Bella Italia's CarbOGGnara and Hot ChOGGlate Pudding in restaurants from 3rd January.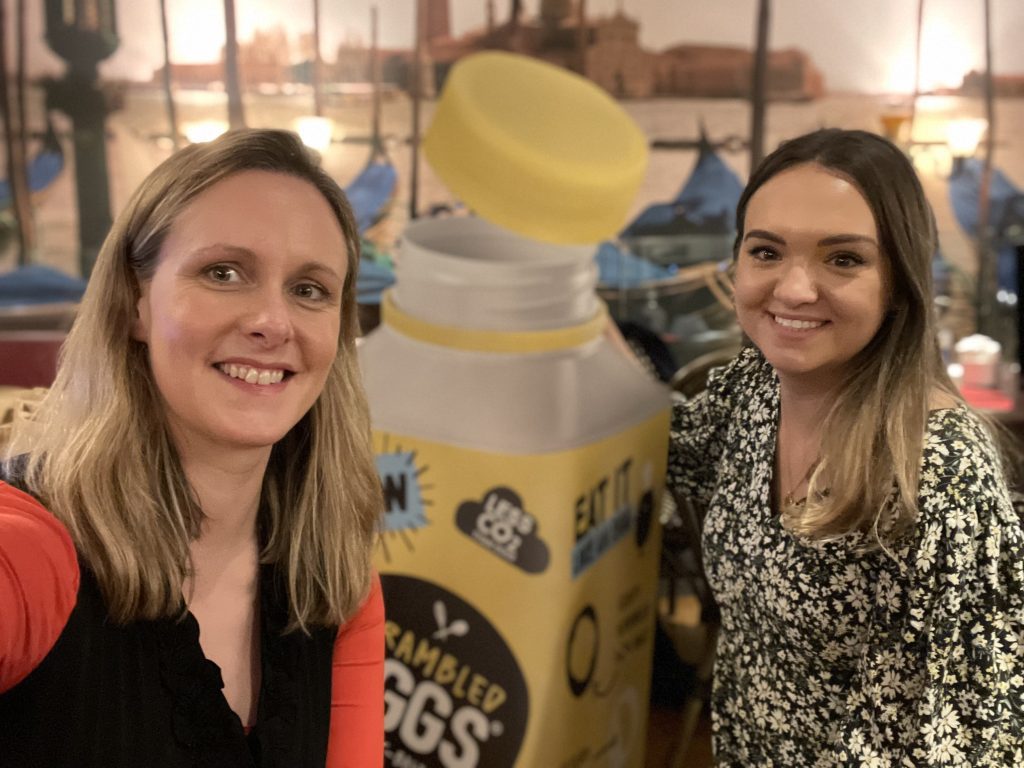 'Tis the Season for Awards
The Sharp team has been celebrating, having scooped two awards – Creative and Digital Award 2021 and Small Business of the Year 2021 in the Ashford Business Awards and finalists in the Innovation category. What a night! Now, for a trophy cabinet….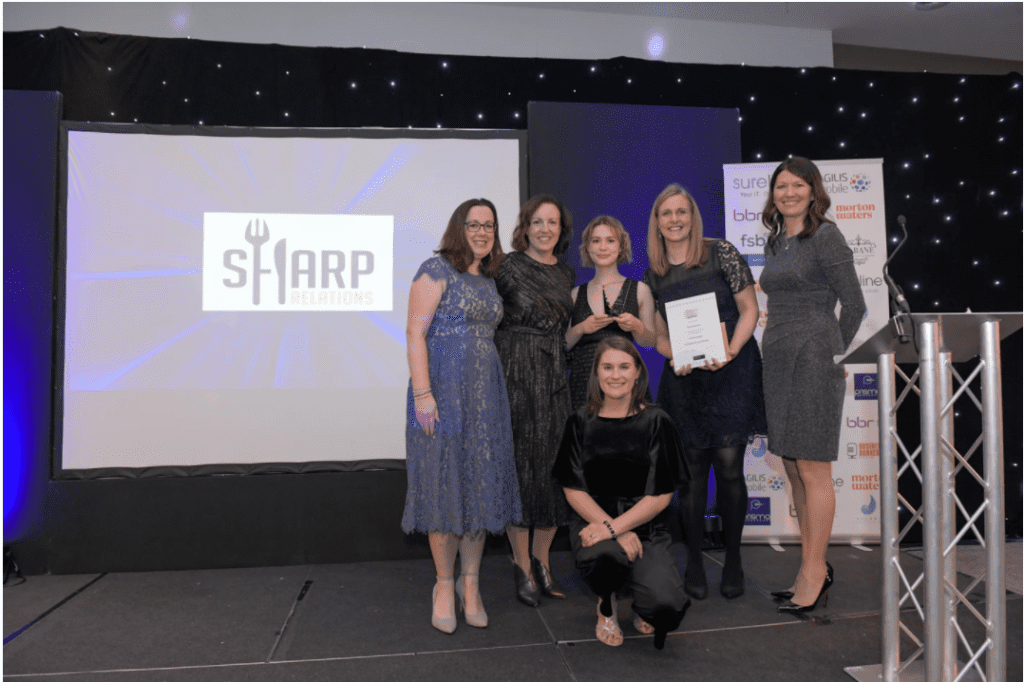 A few of us dusted off our evening dresses for the British Guild of Beer Writers Awards Dinner in London, celebrating the best writing, which champions beer and pubs. Sharp client Allsopp's was sponsoring a category and it was fabulous to share an evening of great beer and food with Jamie Allsopp as well as seeing lots of familiar faces and meeting some new ones.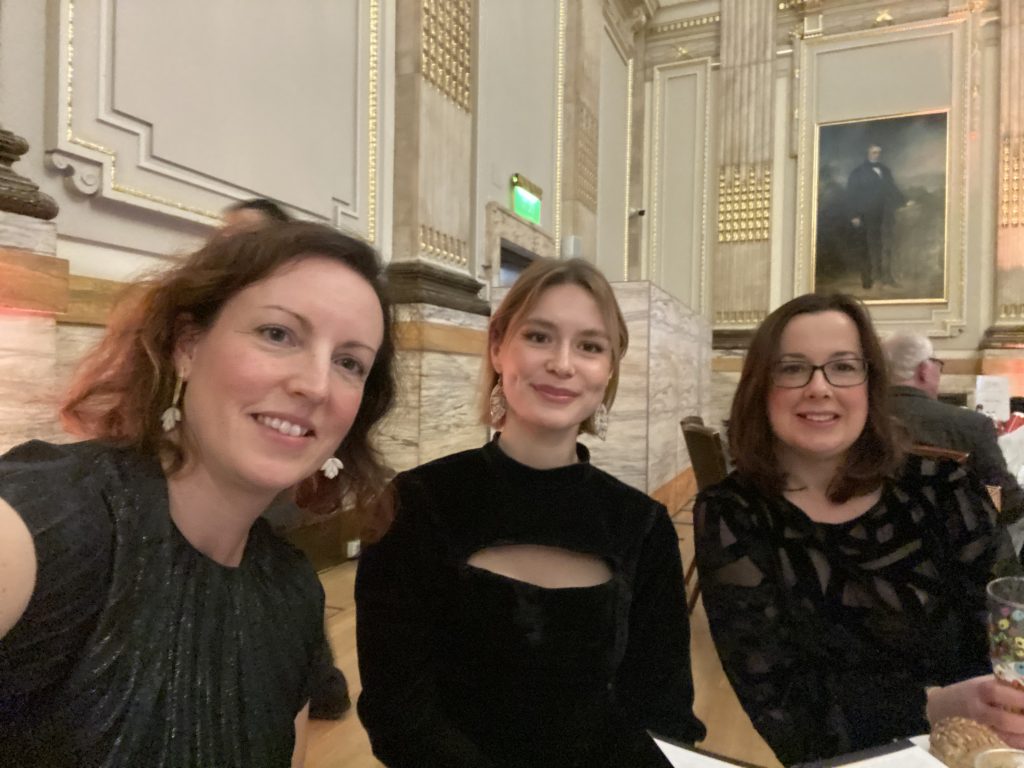 Give generously this Christmas
Shout out to Claire Hernandez, one of our brilliant Account Managers, who organised us all and collected a car boot full of produce and toiletries to donate to the Family Food Bank in Ashford. A big thank you to everyone who donated!
Design your own 2022 marketing plan with AJ!
Looking beyond the festivities, January is all about getting organised and setting your intentions for the year ahead.
If you're looking for help planning your 2022 marketing plan, AJ is running a one-hour workshop to Design your own Marketing Plan on Thursday 6th January at 9.30am. Start the year as you mean to go on and get booked in: LinkedIn Don't delay, spaces are limited!
PR Services – If you're thinking about using PR to support your business growth, we might be able to help you. Book a call to discuss your goals https://calendly.com/sharprelations/discovery-call
Growth Mentoring
Book a 1-2-1 session with our Founder AJ Sharp for just £150ph in 2022: https://calendly.com/sharprelations/growth-accelerator-session
Social Media Services
From January 2022, we will be offering a premium story-led, organic Social Media Management service to our clients. In addition to our new social media manager, we have a team made up of some of the best copy writers and picture editors in the county, so we know we can offer a really high-quality service.
We know how powerful social media is for discovering new products and services Instagram reported 81% of users are discovering new brands and services on the platform. We want to see our clients really excel in this space and get the most out of what social media can offer to a business, when it is done right. If you want to know more, please register your interest by emailing social@sharprelations.com, thank you.
From all of us to you, a Happy, Healthy Christmas and cheers to a super duper, successful 2022 full of flavourful, good things!
All the best,
Clare x